Construction sandwich panel profiles
Construction sandwich panel profiles
DIPPANEL offers a complete range of metal fittings for the construction of cold stores. These aluminium profiles for panels are placed outside the chamber itself, and their use serves to give more security, stability and rigidity to the assembly. 
Dippanel metal profiles are made with the same finishes and colours as the panels for cold rooms, so that they do not attract special attention on the outside of the room and go unnoticed. They are compatible with the Dippanel sandwich panels and have a thickness of 0.6 mm.
The metal profiles are designed to work with Dippanel cold rooms.
They are customizable and can be used both industrially and commercially, depending on the size of the cold room in question.
These aluminum profiles can be used at angles that have equal sides, at angles with uneven sides, at U-shaped profiles, etc. No matter the size and shape to which you have had to adapt the cold room in question, the metal profiles fit without problem.
The auctions are made with top quality metals. Aluminum and steel profiles are offered, the one that best suits your needs and preferences. It is important to add that the metal profiles are usually easy to install, so their assembly does not usually involve a large investment of time.
With the proper closing, any cold store will be completely isolated from the outside, thus reducing the chances of loss of cold, and therefore, avoid having to increase your energy expenditure to compensate for such losses. Investing in quality metal profiles when installing a cold store means a significant saving in energy expenditure for the future.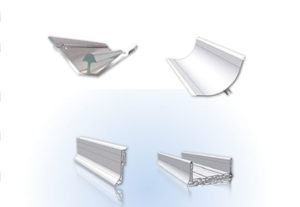 Sanitary profiles finished in aluminum and PVC. Sanitary profiles in "U" in PVC. Sanitary PVC sockets.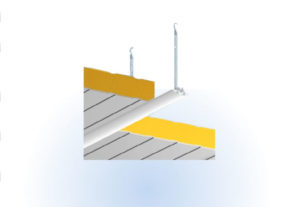 Support profiles for roof support, white lacquered aluminum. Used to support roof panels on it.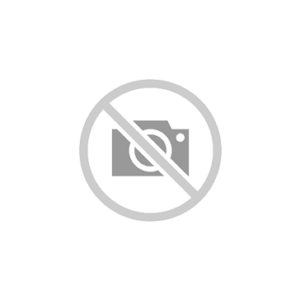 We have a wide variety of screws for mounting refrigeration installations. See them!