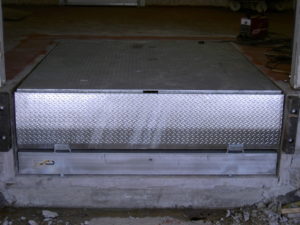 Platform hydraulic swing lip of hydraulic lift-drop of it, and hydraulic control of the lip.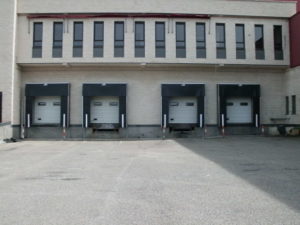 The spring coats are indicated for installation in ships that wish to isolate the merchandise zone with temperature control and zones with the maximum hygienic guarantees in the handling of merchandise.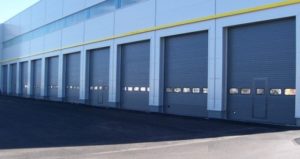 Industrial sectional door consists of high quality sandwich panels that offer great insulation 40 mm thick, stuffed inside of insulating polyurethane foam, high-density (40 kg/m3), with different models and finishes.
The hinges, roll holder and other accessories of galvanized steel are certified by the TÜV, cables and springs meet regulations specific machines for each case.