Sanitary profile in PVC with a fixing base in angle of aluminium material designed specifically for the finishing of the wall, ceiling and floor joints.
It is composed of two pieces. On the one hand, the aluminium base with a right angle that forms the fixation and, on the other hand, the curved PVC profile with flexible lips at the ends.
DIPPANEL also offers additional finishes for the PVC Sanitary Profile such as the triple inner corner and the final cover (or flap). The triple angle has the function of improving the final aesthetics of the profile assembly and the end cap is a piece that helps the final finish, once the profile is installed, to look very neat.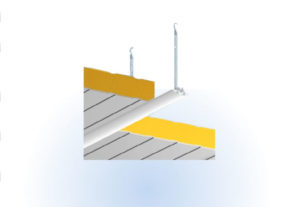 Support profiles for roof support, white lacquered aluminum. Used to support roof panels on it.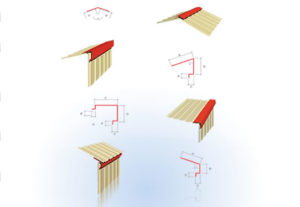 Metal profiles with outdoor finishes in the panel joints. They keep the same finishes and you know that the panels.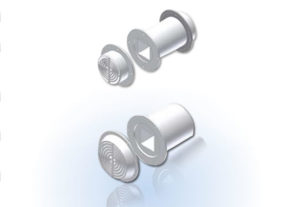 Pressure compensation valves. Several models. It is used to equalize the internal pressure of the chamber with the external pressure in enclosures of different capacities.