Sandwich panel designed and manufactured especially for industrial facades or even partitions or false ceilings.
The production is continuous and the panel is normally composed of two sheets of lacquered steel or with special finishes for outdoor environments and a soul that acts as thermal and acoustic insulation polyurethane (PUR) or polyisocyanurate (PIR).
The façade panels must be mounted on metal structures, concrete or wood.
The standard panel width is 1000 mm and the maximum length is 18.000 mm. The most common in existence, 1006 colors are white, red tile, green Navarra, Blue Lake, Silver metalic (RAL 9006), slate gray (RAL 7022).
Facade sandwich panels are divided into various types and models: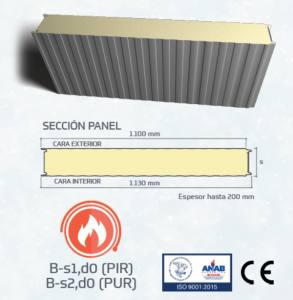 There are two types of sandwich panels Refrigerators: Sandwich Panel Sandwich Panel 0º Positive Negative BT.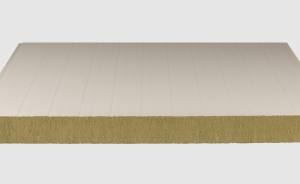 Self-supporting metal sandwich panels insulated in polyurethane with tongue and groove joint, intended for the realization of refrigerated or air-conditioned department stores and cold stores.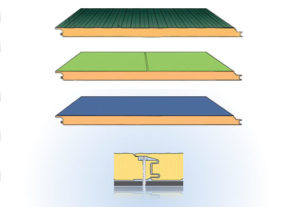 Self-supporting metal sandwich panel formed by two walls of metal and polyurethane foam insulation. Used on the facades of industrial buildings, commercial and general divisions.