Omega profile for sandwich panel
Omega profile for sandwich panel
An omega profile is an aluminium structure that is placed between the two layers that form the sandwich panel. The function of this profile is twofold. Firstly, it works as a separating element between sheets to leave an adequate space to house the insulating material and, secondly, it works as a belt on which the upper sheet of the roof is fixed.
The omega profile has various applications, but the best known are for suspended ceilings and structural systems such as ventilated facades, roofing belts and lightweight trusses.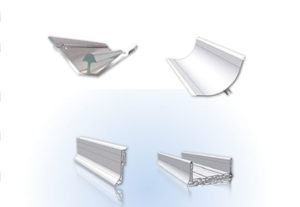 Sanitary profiles finished in aluminum and PVC. Sanitary profiles in "U" in PVC. Sanitary PVC sockets.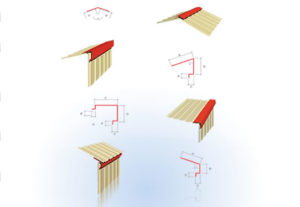 Metal profiles with outdoor finishes in the panel joints. They keep the same finishes and you know that the panels.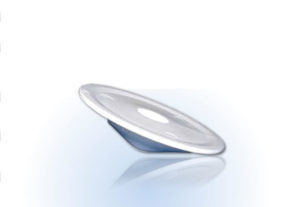 External support for roof support. It is used to avoid bending the roof sandwich panels when they save large lights.